MTOP Experience at a glance:
We offer companies diversity that can be experienced! The aim of our offers is to create points of contact, break down communication barriers and promote intercultural exchange. Depending on individual needs and interests, this can take place in many different formats. Our formats are interactive and hands-on oriented. They can take place both online and offline.
Trainings, team-buildings, awareness-raising, lectures, workshops
Duration: 2-8 hours
Looking for a lecture on the topic of diversity, a training on lived inclusion or a teambuilding of a different kind? Companies can design their own programme with one or more of the following offers:
Associate Speed Dating
The focus here is on employees and MTOP Associates getting to know each other individually. In a personal setting, MTOP moderates a fruitful exchange with guided questions and open discussions.
Reverse Mentoring
MTOP Associates share experiences from their home countries, talk about their daily work and give insights into the reality of their lives. In reverse mentoring sessions we talk about the hurdles of integration into the Austrian labour market, prejudices and success stories.
The Culture Game
Employees learn more about common values and beliefs as well as subconscious prejudices in a playful setting. We talk about the needs of an inclusive society and what it means to offer a truly inclusive workplace.
MTOP Learnings
Diversity - a buzz word used in many contexts. But why diversity? And if so, how? Learnings from six years of MTOP.
Are you looking for more suggestions or do you have something else in mind? Share your ideas with us and we will work with you to create a programme tailored to your needs.
Diversity breakfast/
-lunch
We invite staff to not only learn about cultural diversity but to experience it first hand! We create a first connection between employees and MTOP Associates. After all, it is easier to start a conversation over a cup of Arabic coffee or the preparation of an oriental lunch. In this informal setting, employees gain insights into cultural differences and similarities and get to know MTOP Associates, their stories and experiences.
By doing that, employees become experts in social leadership. Through our tailor-made and practical development programme, we can overcome communication barriers, put an end to pigeonholing and train leadership skills.
We create a completely new learning environment for employees in which they can try out familiar working methods in a new context: In diverse teams, employees will work together with MTOP Associates on a project.
Over the course of several weeks, employees will learn to coordinate a team, practice clear communication, self-reflection and giving feedback. Additionally, the participants are professionally accompanied by members of the MTOP team. Regular workshops and coaching sessions focus on personal development and individual impact.
Individual personal development programmes or training blocks
Duration: 2-8 hours
Duration: 4-12 weeks or individual training blocks to match an existing personal development programme.
Empathic support. Seeing potential.
Living diversity. Coaching in an empowering way.
We offer diversity in practice.
The employee development programme
makes diversity tangible and trains leadership skills.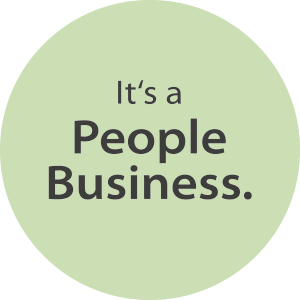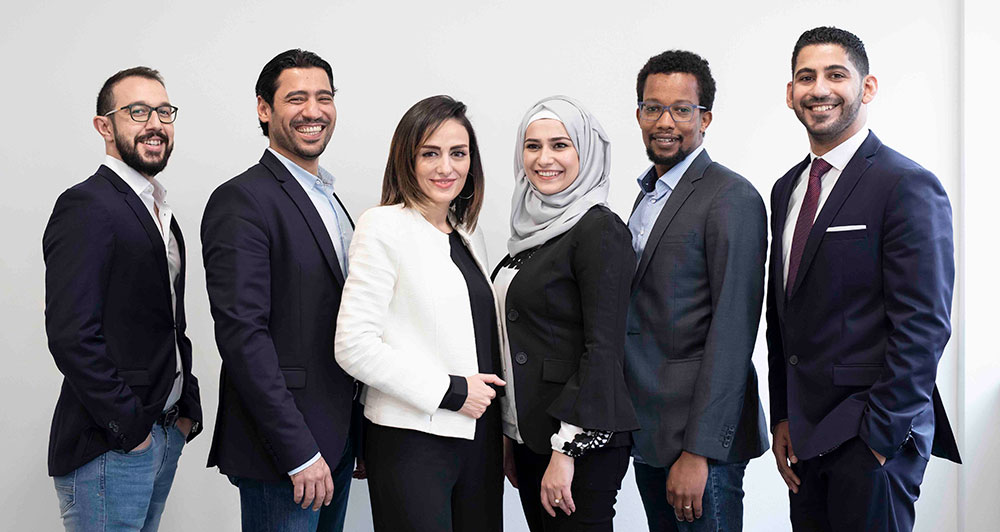 Voices of our participants
"The biggest take-away for me is to become aware of how much I think in boxes."
- Participant, Western Union
"I coach my employees very individually[...].. In doing so, I support them to achieve their goal but try not to take tasks away from them. In doing so, I see a lot of parallels with my managerial position."
- Participant
"We at Paysafe are thrilled to be working with MTOP. Internationalisation and diversity are among the most important factors for success for us to ensure sustainable growth in the global market. We are all the more pleased to gain access to candidates who contribute to the diversity of our company with their international experience and intercultural backgrounds through the very pleasant cooperation with MTOP."
- HR, Paysafe participant
Why personnel development with MTOP?
Advantages for people with refugee and migration experience
Have we aroused your interest?
We are happy to send you a non-binding and customised offer.