We make companies
successful without limits.
What we do as a young and dynamically growing social business serves a single purpose: we bring together refugees with good training and suitable companies in the Austrian labour market. Within the framework of this "win-win situation", we show the diverse possibilities of integration, train managers in dealing with diversity and thus reduce prejudices.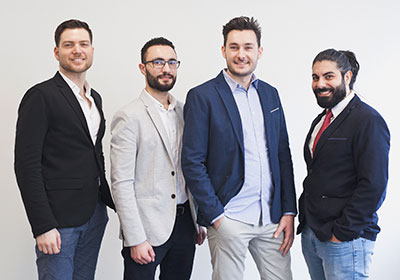 MTOP Connect
Recruiting new employees 
Companies benefit from hidden talents who bring new ideas and perspectives to their team!
MTOP helps companies to find the right candidates, to reduce personnel costs through subsidies and to ensure a successful start to the job through further support.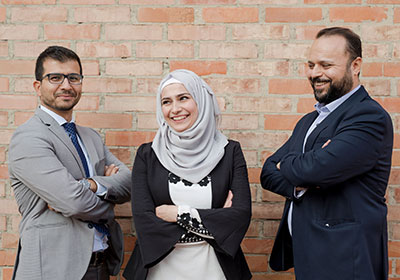 MTOP Experience
Personnel development with social impact
Employees in companies experience new cultural perspectives and grow beyond themselves!
MTOP supports and promotes personal development through tailor-made programmes. Employees see the social impact and put working methods into a new context.
MTOP Sponsoring
Partnerships as diverse as we are
With your contribution, we can take steps together for the society of tomorrow.
We offer a variety of services in return, adapted to your needs. We are happy to personally introduce you to the concepts and possibilities of a cooperation.
"I support the valuable work of MTOP for two reasons: On the one hand, because I am convinced that integration and employment belong together and that these young talents should not be wasted. On the other hand, because our company also suffers from the lack of skilled workers and technicians in Austria and we always welcome motivated new employees - no matter where they come from."
- Nikolaus Griller - CEO Gebauer & Griller