"Thank to MTOP i am doing Trainee at a bank. My job means for me: certainty, fun, and experience!"
Moudar - MTOP Associate 2017
MTOP provides 200 hours of personalized guidance for refugees interested in entering the labor market. Through skills training and workshops, MTOP Associates are provided the opportunity to contribute to the societies they live in, as well as play an active role in their own integration. MTOP mentors assist refugees in building a professional network for accessing employment opportunities.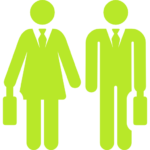 Labor Market Integration
MTOP Associates work to understand the Austrian labor market, gain insight into companies, and build a network of potential employers. Through training sessions that teach presentation and communication skills and one-on-one coaching by MTOP mentors, associates are able to rebuild their resumes and communicate confidently in job interviews. Through labor market integration, associates are also given insight into the Austrian tax and insurance systems, as well as the basic laws of employment in Austria.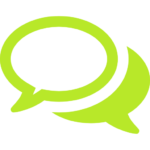 Cross-cultural dialogue
Through personalized job coaching, MTOP Associates and mentors spend months communicating and building relationships regardless of cultural differences. This is what makes the MTOP Associate Program so unique- with the goal of integration, MTOP effectively brings people from various cultures together to provide not only a diverse skill set to the workplace, but understanding as well.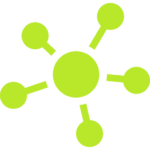 Networking Events
Connections and first impressions are important in the job world. MTOP organizes networking events to connect associates and partners, allowing for both cultural and professional exchanges.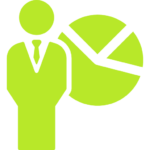 Case Study
Together with experts from different fields, MTOP Associates work on real-life cases and get insights into different industries.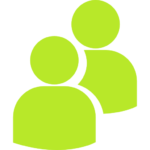 Mentor Program
Job professionals act as mentors to MTOP Associates for 5 months, providing advice, answering questions, and helping associates to build job networks.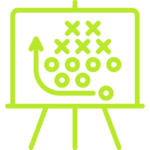 Coaching
MTOP Associates work one-on-one with professionals to discuss personal questions and concerns related to the labor market in Austria.
"Dieses Projekt wird durch den Asyl-, Migrations- und Integrationsfonds und das Bundesministerium für Europa, Integration und Äußeres kofinanziert"

Typical Associate Profile
MTOP Connect links trained and highly-skilled refugees directly with employers in Austria. This program accompanies refugees beyond the employment process, advising them on other aspects of the job market in Austria.
Matching
MTOP associates are connected with companies suited to their careers, and create a network based on their respective professions. At the same time, MTOP assists companies looking for specific employees, providing both skill and diversity to their work environments.
Accompaniment
Associates are accompanied by MTOP mentors for 5 months. At the request of the specific company, MTOP also provides onboarding workshops and team building activities.
Step 2
MTOP Associate Programm
Applying, Training, Mentoring, Coaching
Step 4
MTOP Ambassador Programm
Begin working and serve as an MTOP alumnus
"Unterstützt durch das Bundesministerium für Digitalisierung und Wirtschaftsstandort"

The MTOP Ambassador Program is the alumni network of MTOP associates. Together, we hope to create a society where origin does not limit one's opportunities. Rather, we hope to foster futures built on education, commitment, and performance.
BILAL, business process service at Deloitte
MOHAMED, IT consultant at Lumasi
KARAM, business-informatics
HISHAM, managing director from Taybat
NISREEN, natural sciences
ABDULLAH, computer science-technology
BASHAR, senior developer at Coorum
EYAD, business-informatics
ABDUL, accountant at PORR
FARAH, software-developer
MOUDAR, internship at Western Union
GHIATH, software-developer
HAIA, online marketing & community manager at MTOP
SHATHA, communication-technology
HAMDI, works at research project
MOUNIER, internship at PWC
M.FALAH, construction-engineer
RIMA, architect at an architectural office
MOHAMMAD, construction engineer in Strabag
KHOLOUD, English literatur
KHALID, software-developer
HAMZEH, internship at BPI
HAMIDREZA, works at K.A.T GmbH
ISMAEL, software-developer
VINA, internship at element A
Highly-skilled refugees become consultants for companies with guidance and skills training from experienced business consultants.

The combination of competencies, understanding of one's own culture and needs and thus new perspectives is the best basis for our MTOP consulting projects.
"We hope to extend our services to people with Arab background, and expertise is required to reach this group."
Alex - Marketing manager (Insurance Industry)
"I got new insight into an industry I previously had little knowledge of. Project management was a difficult field at first, but I soon became confident in my contribution to the company. I was able to present the results of 6 weeks' worth of research. This was my first presentation in German, and I could not be more proud"
Kamal - MTOP Associate